Sofie is in a league of her own.
Today I attribute a big part of my own success to her ability to challenge and support my development. Her approach is holistic and this had made it possible to tackle any obstacle; be it personal or work related.
Louise Edwards
/
Platform Manager, Siemens

I'm forever grateful
"Sofie helped me park the "noise" I had in my backpack from earlier. It made me able find to find the spark and joy again. She did this through profound professionalism and commitment, creating a safe place and being a listening coach.
I will always think back on my work with Sofie with great joy. Sofie pushed me gently but firmly back on the right path, for witch I am forever grateful to Sofie."
Finn Bachmann
/
Purchaser, DONG Energy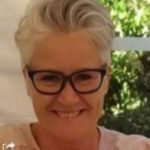 Sofie is both inspirational and professional
"Following an engagement survey after the merger between Esbjerg and Varde Supplies, I hired Sofie to create unity in a team, that was characterized by individualists. After the collaboration my team has given me wonderful feedback. They are very excited and feel a freedom and openness in the team that was not there before cooperation with Sofie."
Sofie is both inspirational and professional, and her positive attitude as well as her genereal being provides everyone with energy – even in difficult situations. Due to her we have been pushed further and reached more than we ever thought possible".
Betina Lund Lauridsen
/
Customer Center Manager, Din Forsyning

I am now a much better leader.
Having a proffesional coach over the last 2 years has provided me with better insight and understanding of my inner self, and I am now a muchbetter leader for my team and employee for my employer.
It is not something you do not knowhowever the coaching gives you tools in terms of reflections to accept who you are and how you can deal with your reality.
Working on this together with Sofie has definately been a great journey for me which I will continue and further explore.
Stefan Schlie
/
Head of Global service Technology, Siemens

Sofie really knows how to build stakeholder relationships.
I have had the pleasure of working with Sofie at Maersk Oil HR. Sofie really knows how to build stakeholder relationships and is highly appreciated among the business leaders. She is well known as a proactive, initiative and smiling woman who at the same time knows when to put her foot down. I will by all means like to work with Sofie again.
Camilla Højbjerg Dyhr
/
HR Business Partner at STARK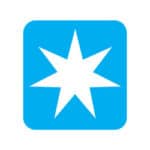 Sofie maintains a personal edge to ensure momentum.
I have had the pleasure to work with Sofie in different organizational and staff development contexts. Sofie always brings positive energy and smile into the development process and Sofie maintains a personal edge to ensure momentum. A future cooperation will be appreciated from my side.
Jens Kristian Enevoldsen
/
Production Supervisor at Maersk Oil

Sofie was instrumental in making the program a success.
I worked with Sofie when she was a HR Business Partner in Maersk Oil and Co-leading the Platform Supervisor Development Program in Maersk Oil Danish Operations. Sofie was instrumental in making the development program a success.
Her excellent ability to build relationships and trust with the leaders made her able to have maximum impact as a facilitator in the workshops and as a coach one-on-one.
She understands the business context offshore well and this made her able to adapt the program to being both fit for purpose and effective.
The positive impact of the program can still be felt today and Sofie's contribution to that success was so important that she was asked to continue working on it as an independent consultant after leaving Maersk Oil.
Jaffar El Ahmar
/
Global HR Business Partner, Maersk Oil